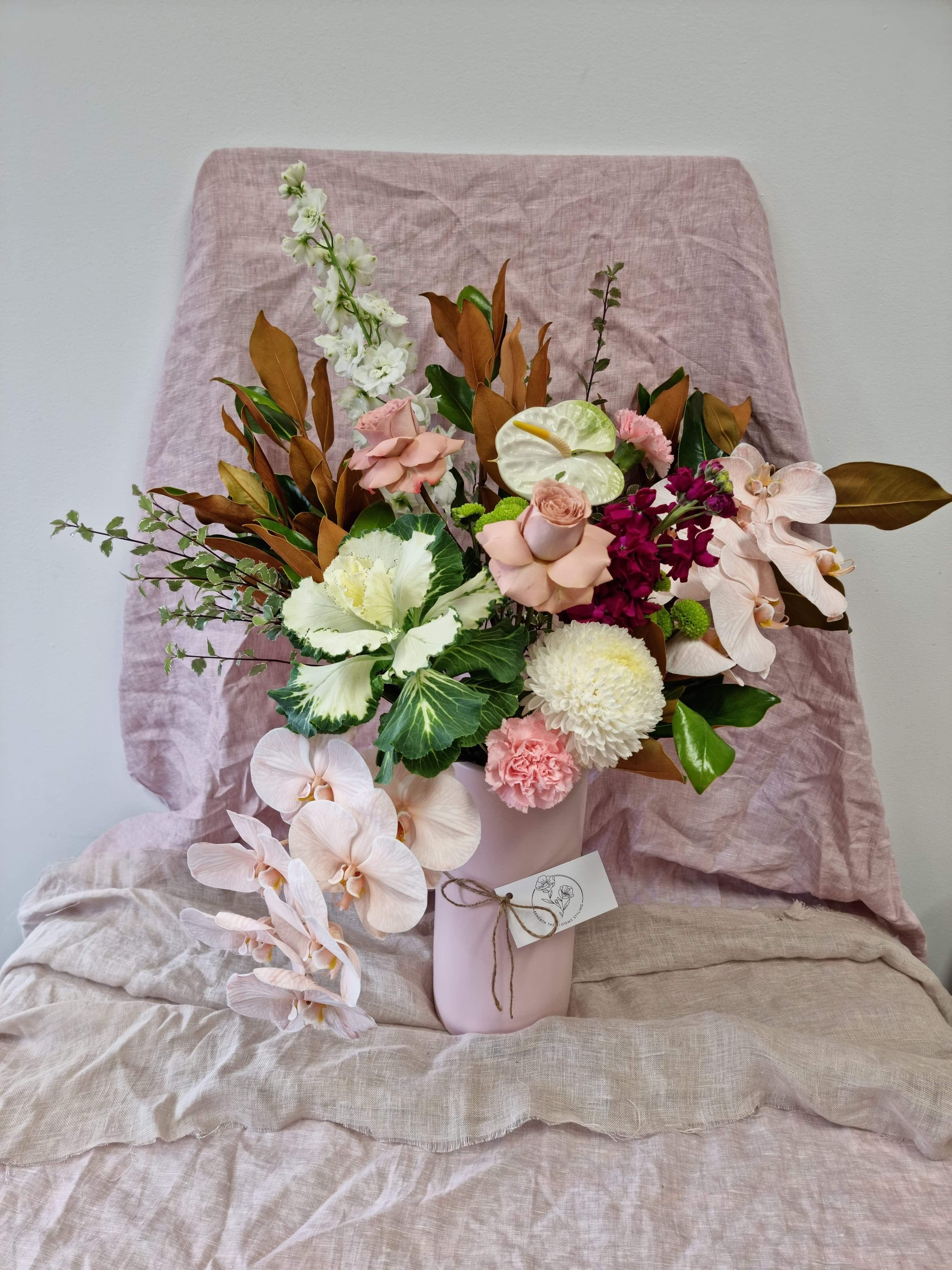 The first of many Mothers Days for the BTB girls!!
It was our busiest day yet in the studio and though it was a bit chaotic at times, we managed to get all orders out by lunch time to the beautiful Mother's of Wagga. We were so lucky to get a large variety of fresh blooms from our main Melbourne girl Dimity (Hand picked by Dim) and some gorgeous dried stock for all those dried flower lovers.
With a few days of prep, flower processing, arranging, paper sorting, card writing and netflix watching we were ready to get straight into delivering on Sunday. With the main flower theme being coffee, blush, and purple with a few hints of brightness for those who requested it, our Mother's Day blooms took on a whimiscal feel with a touch of femininity.
Thank you to everyone who ordered from us for Mother's day. We hope you enjoyed your blooms made with love and care from Bree, Morgan and Leila!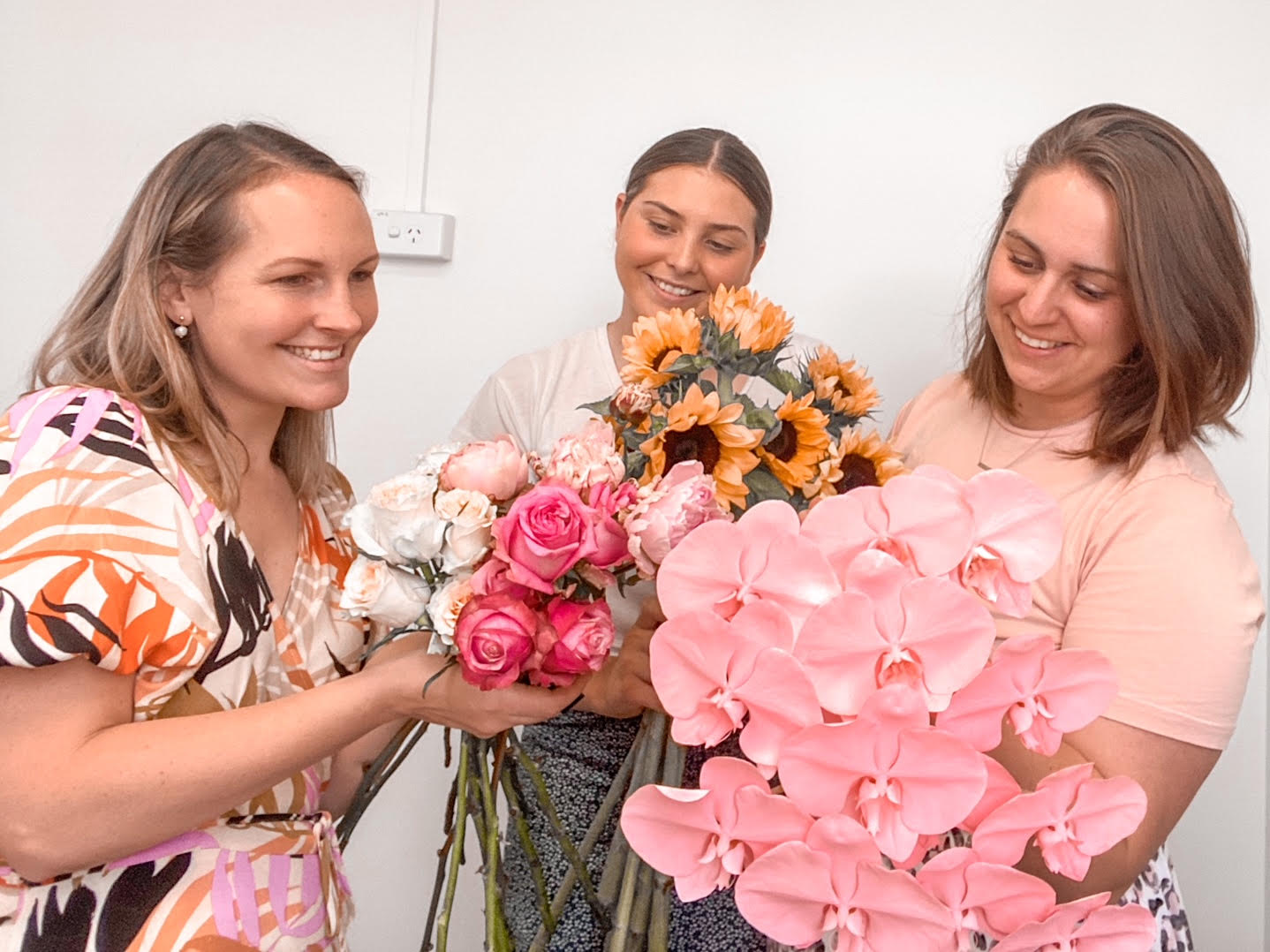 It has been a whirlwind start for Beneath the Blooms and we thought it was fitting to start off our first blog with a bit of a Q&A to get to know us a little better.  Leila, Bree and Morgan sa...
Read more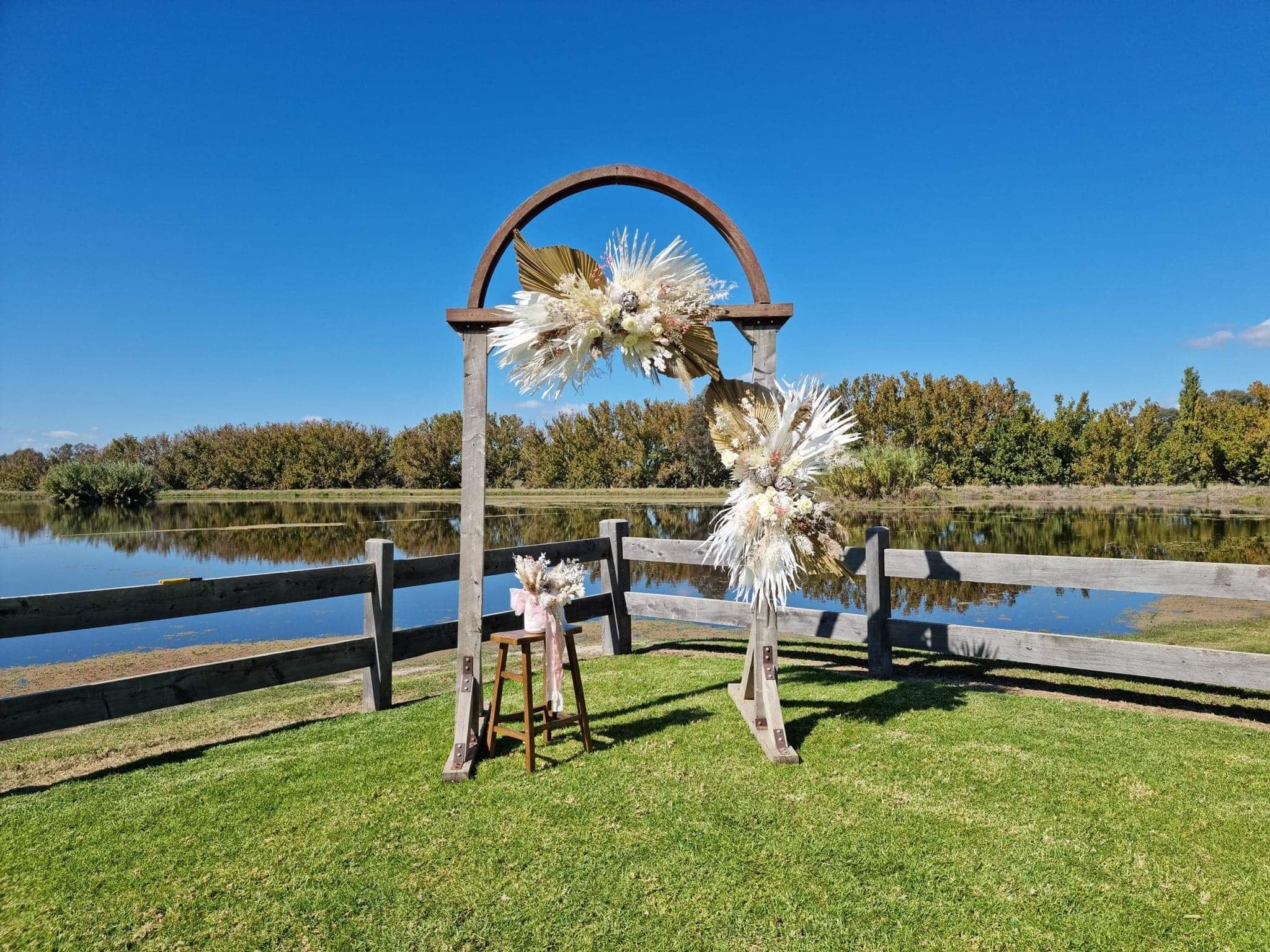 Dried Wedding Arbour Installations
The wedding Arbour that keeps on giving It's no secret that the trend for this wedding season is dried palms, dried ferns and dried blooms in all those glorious earthy tones. You may have noticed ...
Read more