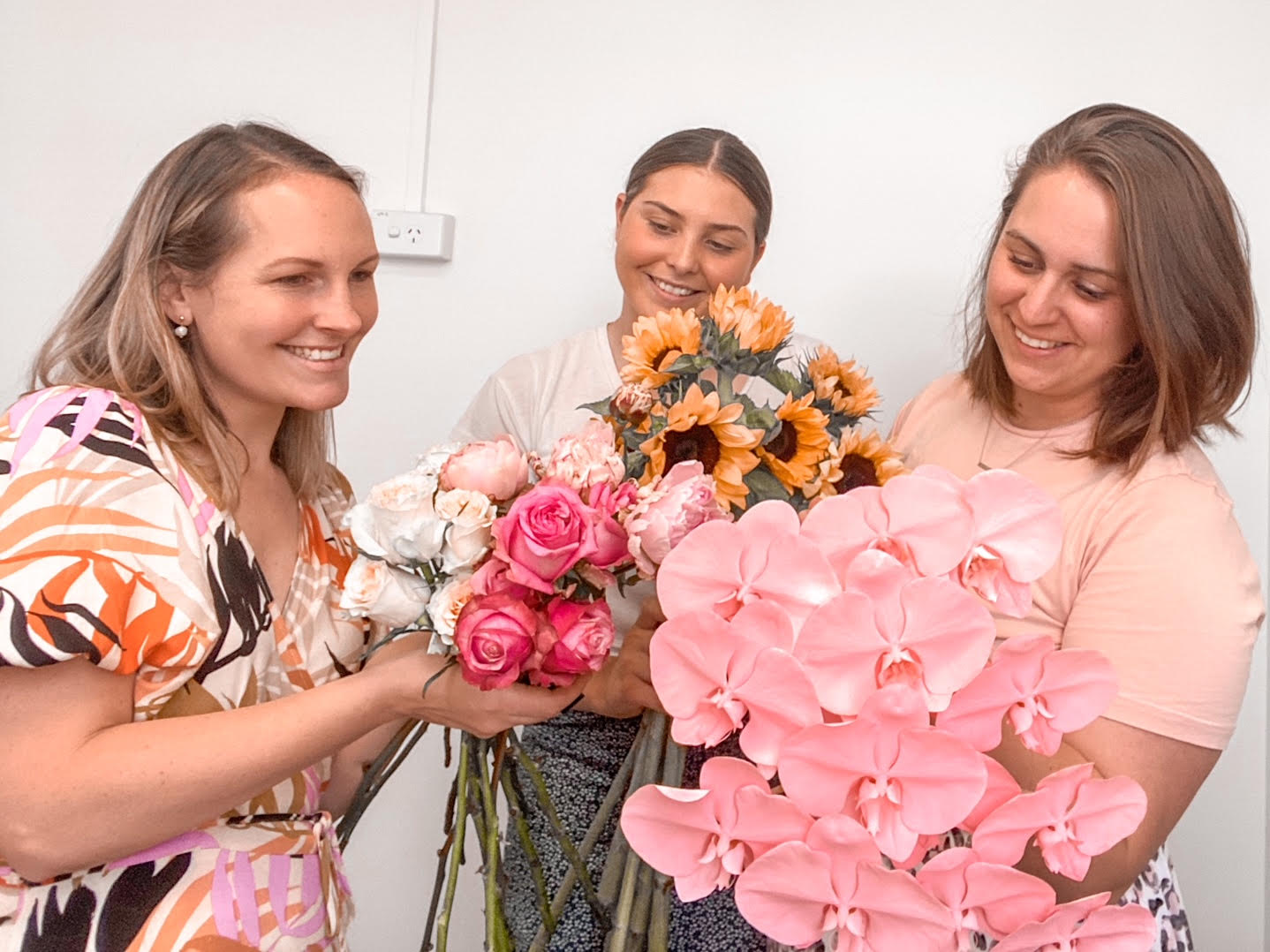 It has been a whirlwind start for Beneath the Blooms and we thought it was fitting to start off our first blog with a bit of a Q&A to get to know us a little better. 
Leila, Bree and Morgan sat down to answer some hard hitting questions;
Q.Where are you from?
L- Wagga 
B- Wagga
M- Binnaway (A one horse town near Coonabarabran)
Q.What's your sign?
L- Leo 
B- Pisces
M- Sagittarius 
Q.What is an interesting fact not many people know about you?
L-  I am apart of the indigenous Wiki tribe 
B- I have type 1 diabetes
M- I went to school on a tropical Island
Q.What are your Favourite type of florals to create?
L- Anything fresh and colourful 
B- Arbour installations
M- Bridal Bouquets
Q.What is your favourite Flower?
L- Orchids
B- Ranunculus
M- Roses, they are never out of style!
Q.What are you looking forward to in 2021?

L- getting to work for such an amazing company
B- The weddings! 
M- All of the lovely weddings we will be a part of, and hopefully the easing of Covid restrictions so we can travel again.
Q.What's on your playlist when in the studio?
L- I love RNB!
B- Taylor Swift, Miley Cyrus, Beyonce and the shameless podcast
M- I'm obsessed with the Spooked podcast. I also don't mind a bit of 00's RNB for a good sing along.
Q.What's your favourite everlasting product?
L- preserved roses
B- A big king protea
M- Angel Wing Palms, they are just beautiful and make a real impact.
Q.What's in your garden at the moment?
L- Jasmine and magnolia 
B- Roses, dahlias, snap dragons, Lilly of the valley, gladiolus, gypsophila, poppy peonies, paper daisies, hydrangea, hybiscus, carnations, jasmine and potato vine.
M- At this very moment my chooks are in there making a mess! I do not have a green thumb at all, my garden is full of cottage style plants which are low maintenance. I plan on attempting to grow sweetpeas and Snapdragons next year, wish me luck!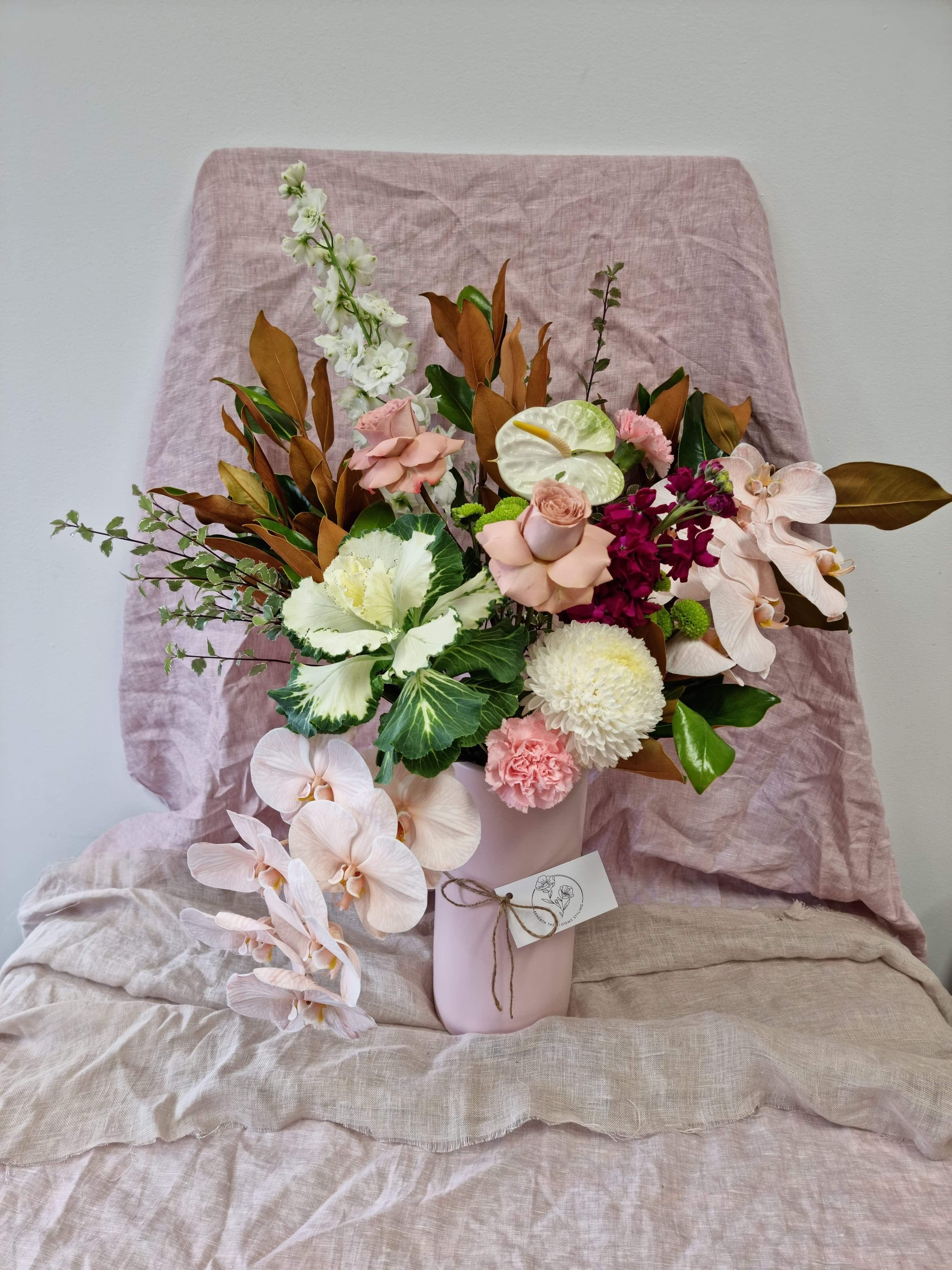 The first of many Mothers Days for the BTB girls!! It was our busiest day yet in the studio and though it was a bit chaotic at times, we managed to get all orders out by lunch time to the beautifu...
Read more