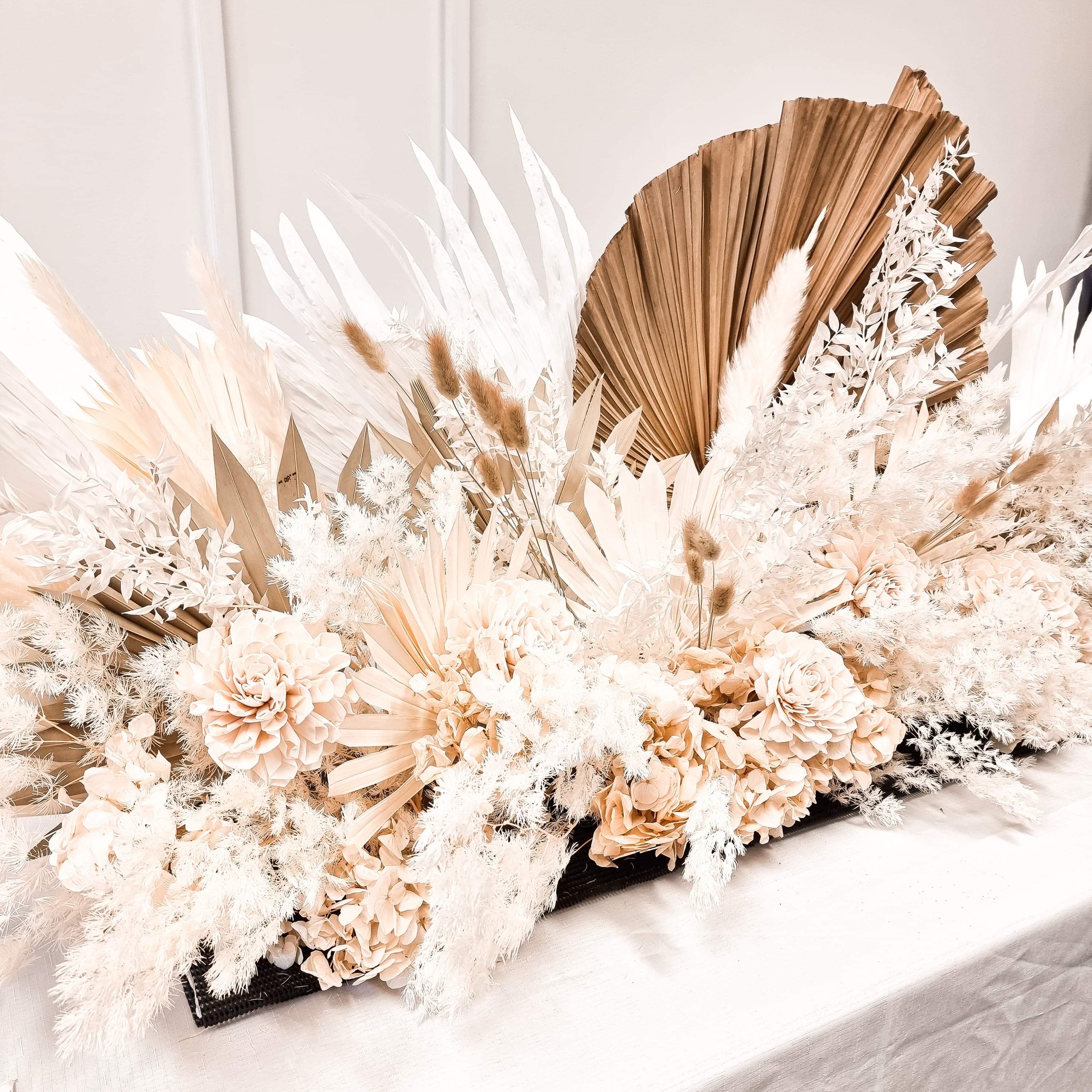 A new take on Funeral Flowers
Saying goodbye with forever flowers -
A year ago we were approached by the team at Alan Harris Mcdonald's funerals to create a bespoke casket sheath using our everlasting and dried florals rather than the usual fresh flowers. We were honoured to be thought of for this opportunity to create something symbolic and respectful. The all white arrangement had an angelic look with angel wing palms standing peacefully on both sides of a white date palm with a fine fern finishing the timeless creation. After the service was completed we suggested repotting the arrangement into smaller pots for the family to keep. It's never easy saying goodbye to a loved one but this difficult time is made more memorable with an arrangement that can be turned into a forever keepsake.
The feedback from Josh and the AHM funeral team was humbling and we have since been able to create more funeral pieces for other families in the area that are now forever keepsakes of their loved ones. From all white boho arrangements to dried natives and vibrant colours we tailor the brief to the families wishes in honour of the dearly departed.
If you would like to find out more about our everlasting funeral flowers please give us a call or contact Josh at Alan Harris Mcdonald (02) 6921 4913.
BTB Team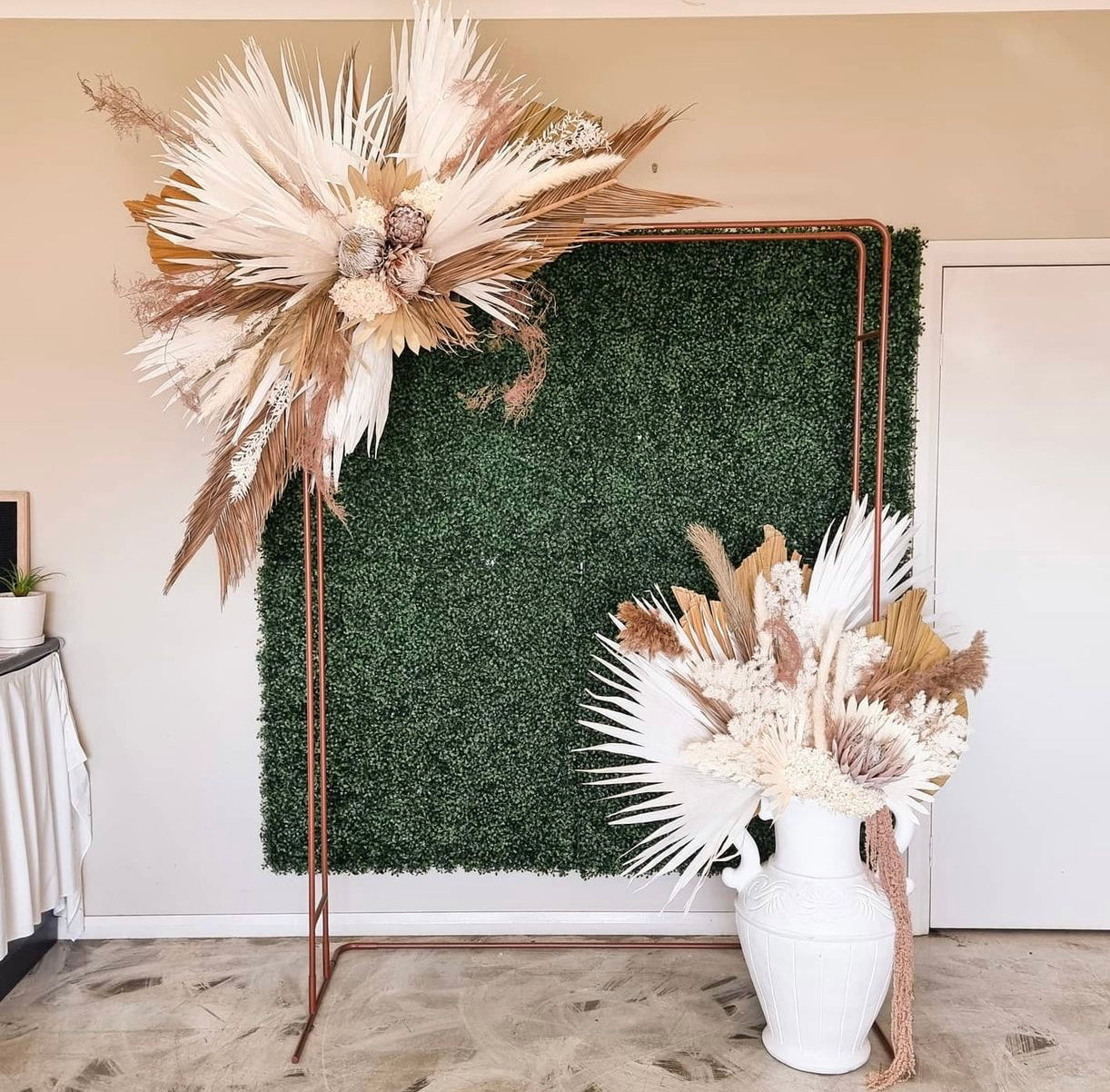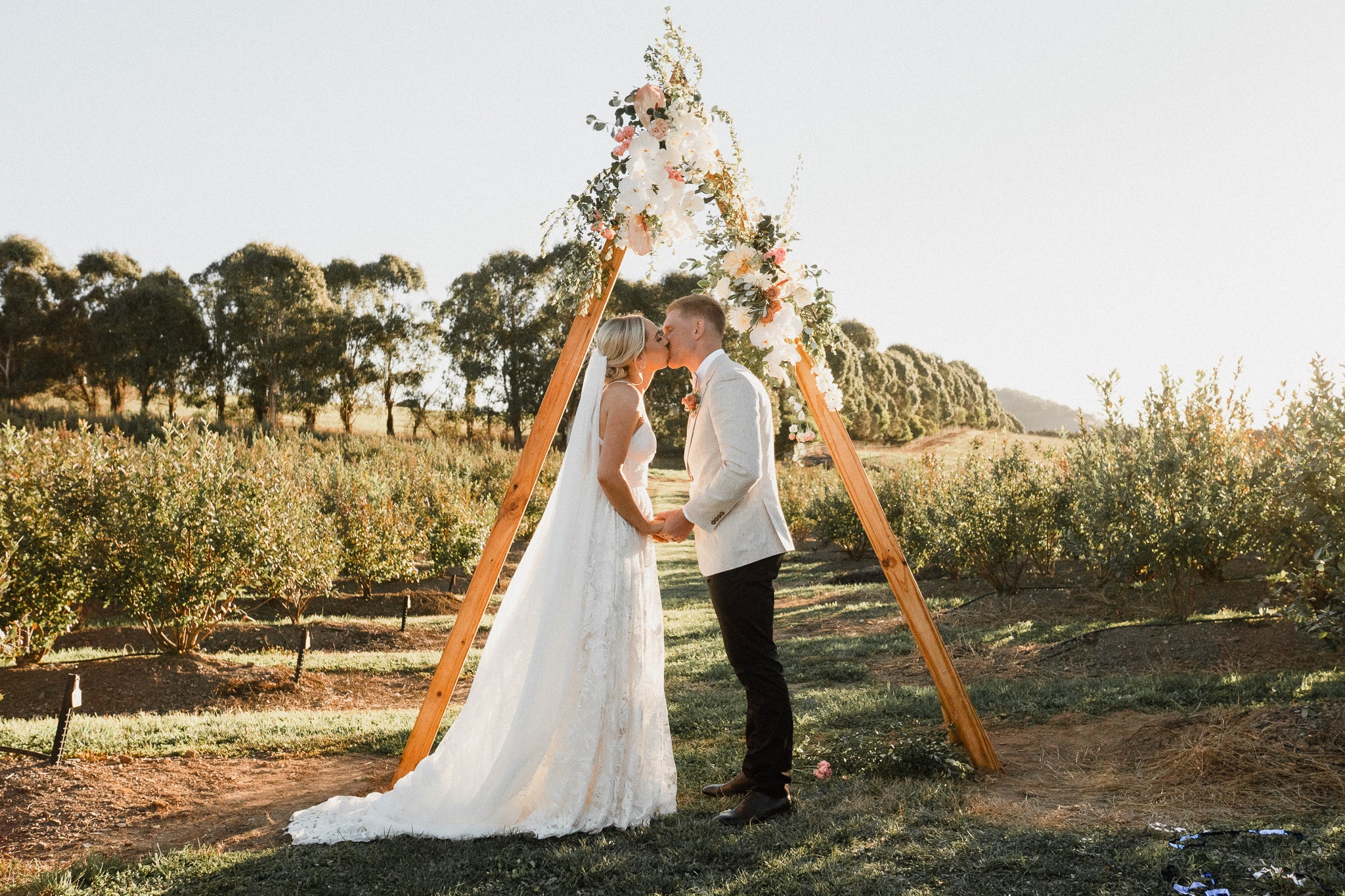 FLORIST
How to pick your wedding florist
A guide in what to look for when it comes to choosing the people who will be supplying and styling your wedding blooms.  One of the big decisions couples will make when planning their wedding day ...
Read more