Article: How to pick your wedding florist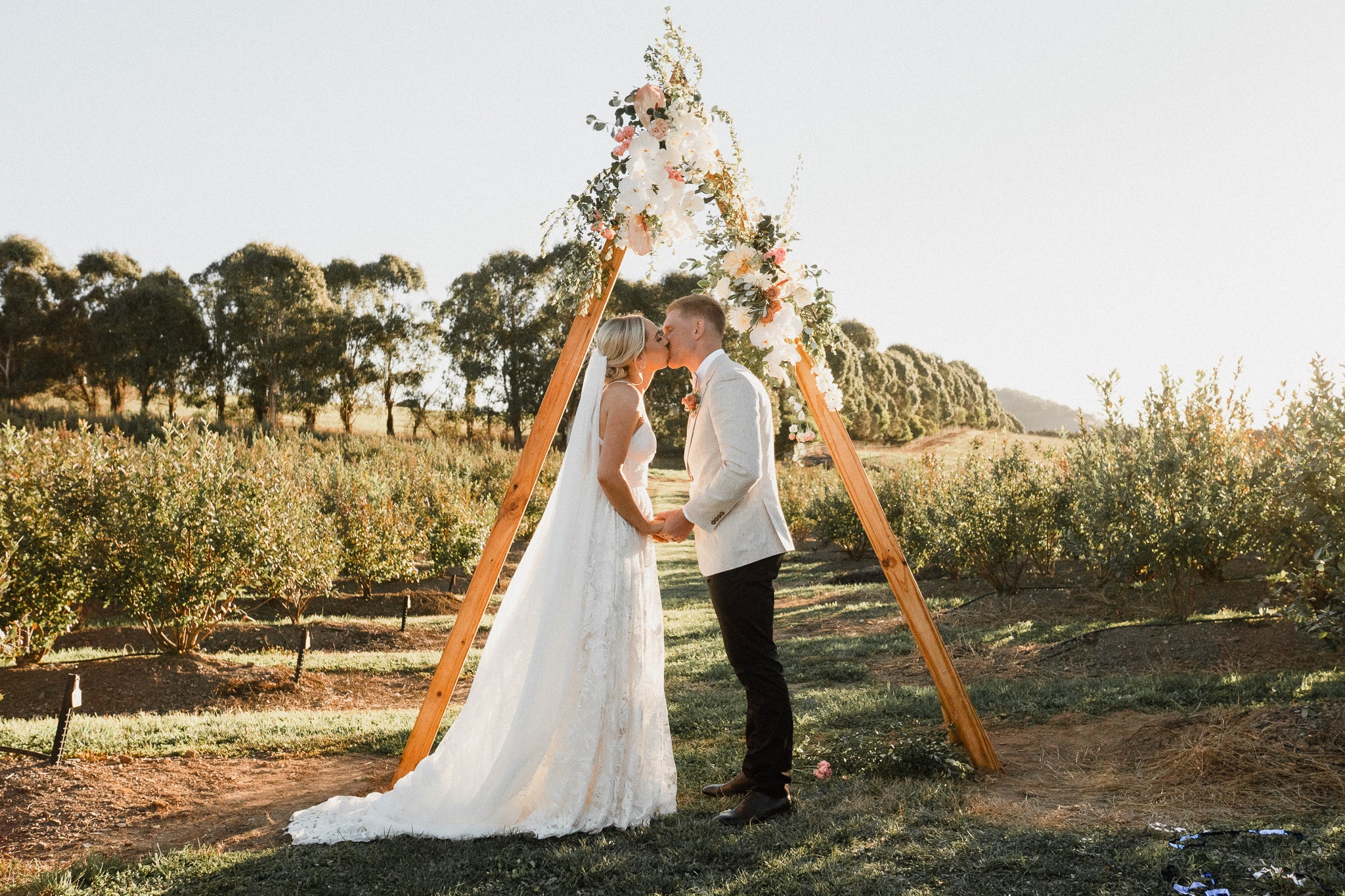 How to pick your wedding florist
A guide in what to look for when it comes to choosing the people who will be supplying and styling your wedding blooms. 
One of the big decisions couples will make when planning their wedding day is who to go to for their flowers. Whether it is an extravagant affair or an intimate elopement, your wedding flowers will set the mood and create the overall aesthetic of your big day. Just the fact they're in most if not every photo means they're pretty important! So where do you start when deciding who will be the all important florist for your upcoming nuptials? Here are a couple of points to consider when deciding who to go to. 
Does the florist's work reflect your vision and style? 
Think about the overall look and feel you would like to achieve for your wedding. Are you a boho babe who likes earthy tones and textures or a classical queen with a love for the high end blooms such as orchids and roses? With many various and differing styles around, you want to make sure your florist is able to nail yours. A great way to see the previous work of a florist is to look through their instagram, facebook and website. Most florists will use their social media as a portfolio to display their best work and what style their business gravitates too. Another way to find out whether a florist is able to meet your design and styling needs is to simply meet with them. Ask them directly if they are able to reflect your style in their work and if so, how would they achieve this? They may also be able to show you photos and videos themselves. 
Here at Beneath the Blooms we specialise in a range of on trend styles and have a large portfolio via our social media and website with our previous work. We also welcome bridal consults in our bridal suit to go over design briefs and visions. 
Will the florist work within your budget?
For some Brides and Grooms they are well aware of the expense of flowers and for others it can come as a bit of a shock. Whether you have set aside a higher budget for your wedding blooms or have chosen to go on the more 
conservative side, you want to make sure your florist is able to provide beautiful flowers regardless of the budget. 
Wedding flowers can range from $600-$2000 for just the bouquets.. If you're a bride who likes things a bit "extra" you may have allocated $3000-$7000 to add things such as hanging installations and arbour arrangements. Or you may be the kind of bride that just goes all out and has an unlimited budget (wouldn't that be nice!) but unfortunately we can't all have a never ending source of funds for flowers. Here at BTB we provide different packages and services customised to specific budgets. Email us to find out more! 
What is included with the florist's service? 
It's important to be fully aware of the inclusions to the florist's services and what will cost extra. Some florists will offer set up and clean up and may even include these within the initial quote. Others may be pick up only or just drop off to one location. When organising your wedding, decide what exactly you will need your florist to do and make sure this is a service they offer when booking. For example you may want your bouquets delivered to one address and buttonholes to another. The ceremony flowers may need to be set up at one location that differs from the reception, which also needs setting up. Then let's not forget pack up the next day! You will need to make sure your florist is able to set up and pack up if required and if so what they charge if it is not already stated in the quote. 
Here at BTB we offer delivery services to multiple locations as well as bump in and bump out services with all costs clearly stated on our quotes. We also offer planning consultations prior to the big day to make sure our run sheet is up to date and all floral services are on time. We coordinate with the ceremony and reception venue and/or location owners to ensure a smooth set up and pack up for your wedding. 
Do they provide a professional and friendly service? 
You want to make sure the person playing such a big role in the lead up and on your big day is friendly and easy to work with. It's important to find a florist that is friendly and approachable so you feel comfortable expressing your ideas and discussing design. Your florist also needs to be professional. This means replying to emails and phone calls promptly, being on time to consultations and appointments, has good organisational skills, and has a good working relationship with the other vendors involved in your wedding. At BTB we ensure we provide a friendly and professional service to all our Brides and Grooms to enable a smooth and enjoyable planning process. We like to think of ourselves as "the friendly florists" as we want our couples to be comfortable in expressing any ideas, concerns or questions they may have. Good communication means we can better understand our couples wedding vision and therefore create their dream blooms for their big day. 
Team BTB 
XX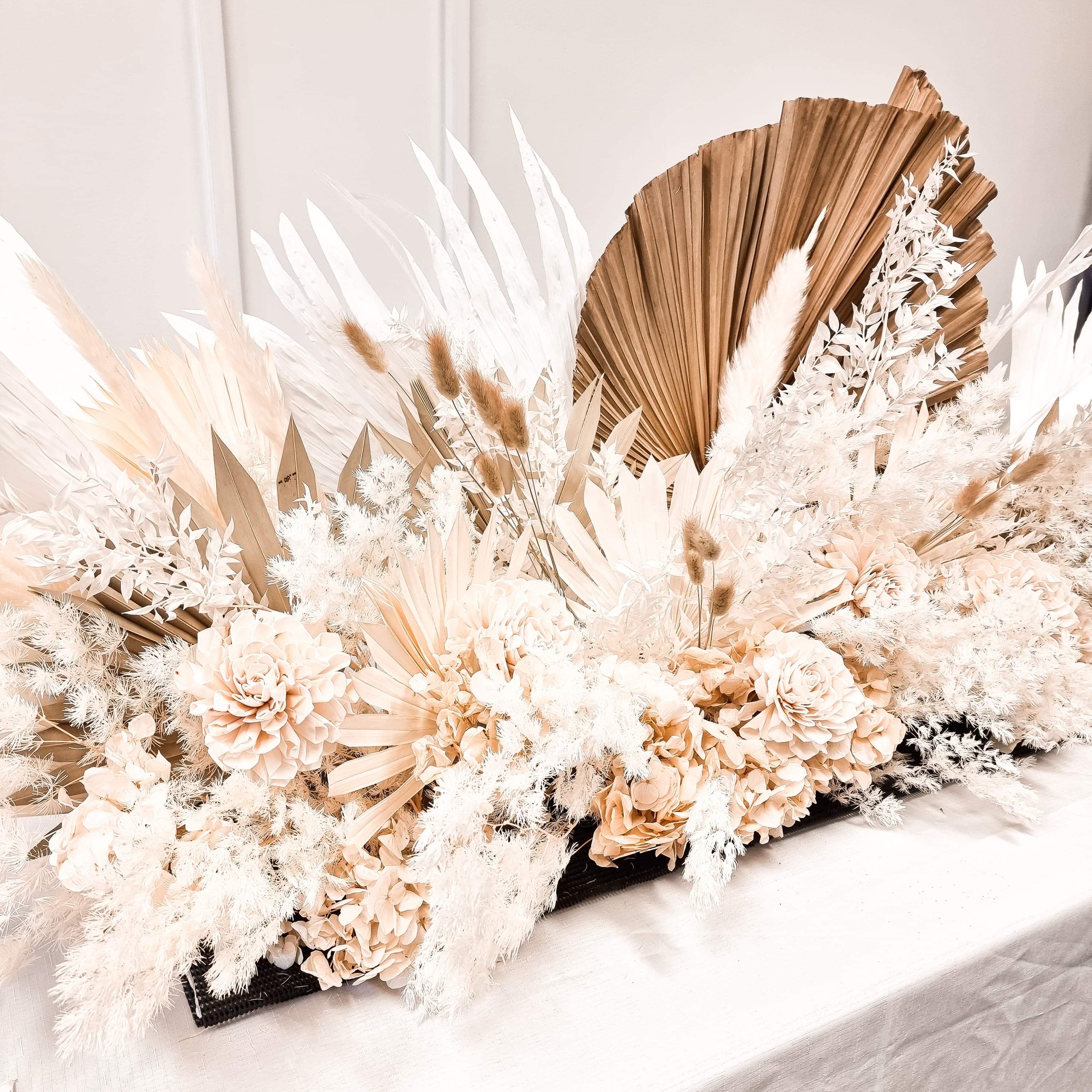 Saying goodbye with forever flowers - A year ago we were approached by the team at Alan Harris Mcdonald's funerals to create a bespoke casket sheath using our everlasting and dried florals rather ...
Read more