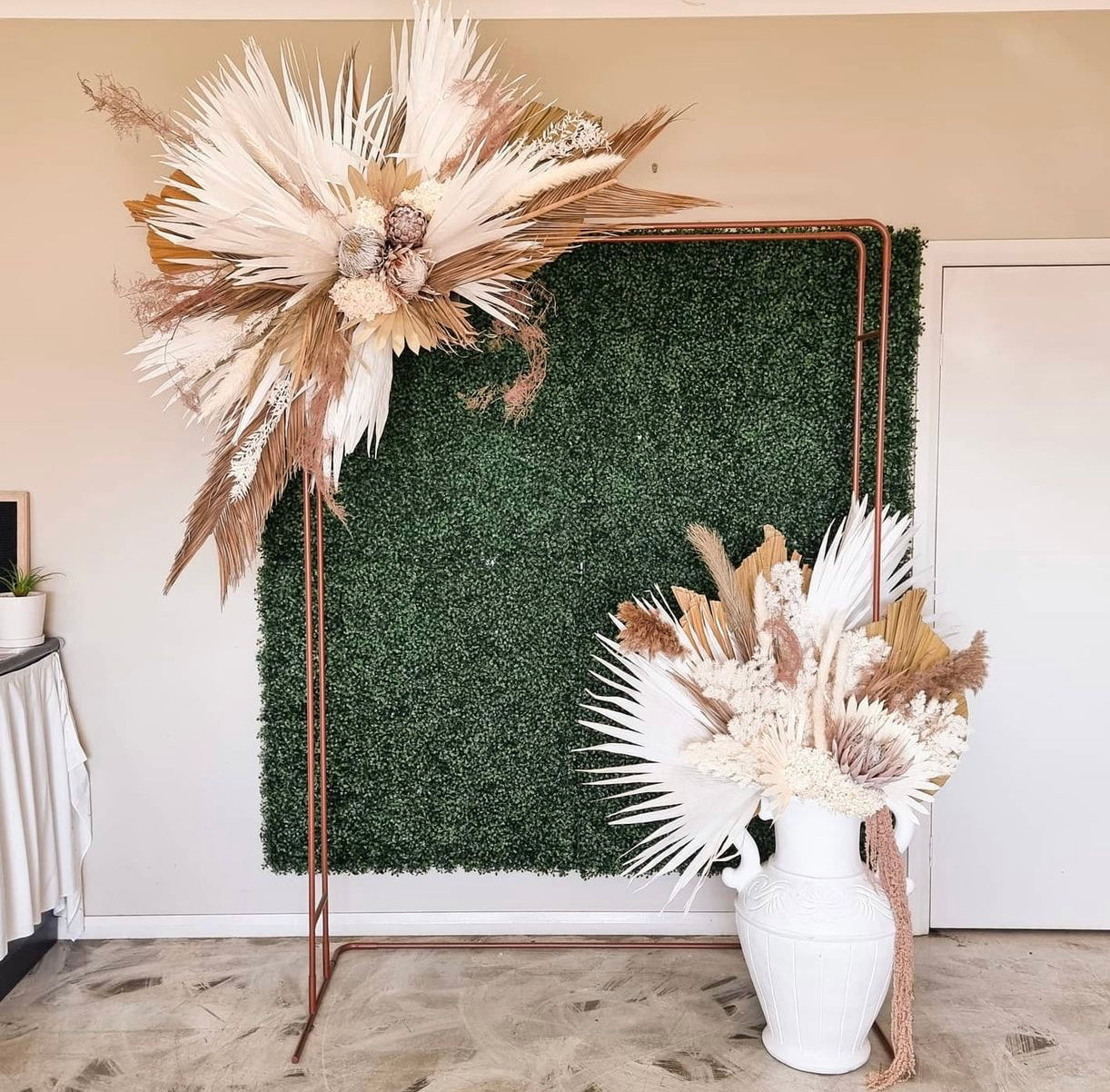 Behind The Scenes: Riverina Party Hire Re-Vamp
ALL THE NEUTRAL TONES & BOHO VIBES
We had the privilege of redesigning the Riverina Party Hire showroom this week. Cameron and the team at Riverina Party Hire are nothing short of amazing at what they do! When working with them you'll find that there are no problems only great solutions from their team. Our perfectionist BTB styling team insisted on beige linen and off Cameron went to Spotlight to find it for us! 
In redesigning their showroom we went with a mix of florals in timeless but on trend neutrals with earthy browns. We created a new Arbour display with a hanging installation and a large white pot to balance the area. The table set up was complete with large dried pots and smaller glass vases with neutrals, white bunny tails, Ruscus and palms. We added so much floral goodness to the show room it really is worth the trip to see Cameron and check out our work!
We love collaborating with a range of local businesses in Wagga Wagga and are grateful for the support the like-minded Riverina Party Hire team have shown us.  
If you would like your own makeover for your house or business please get in touch with us -  hello@beneaththeblooms.com
And for all your event planning needs hit up the team at Riverina Party Hire below -
http://www.rivpartyhire.com.au/
(02) 6921 1997
rivhire@bigpond.net.au
BTB Team,
xx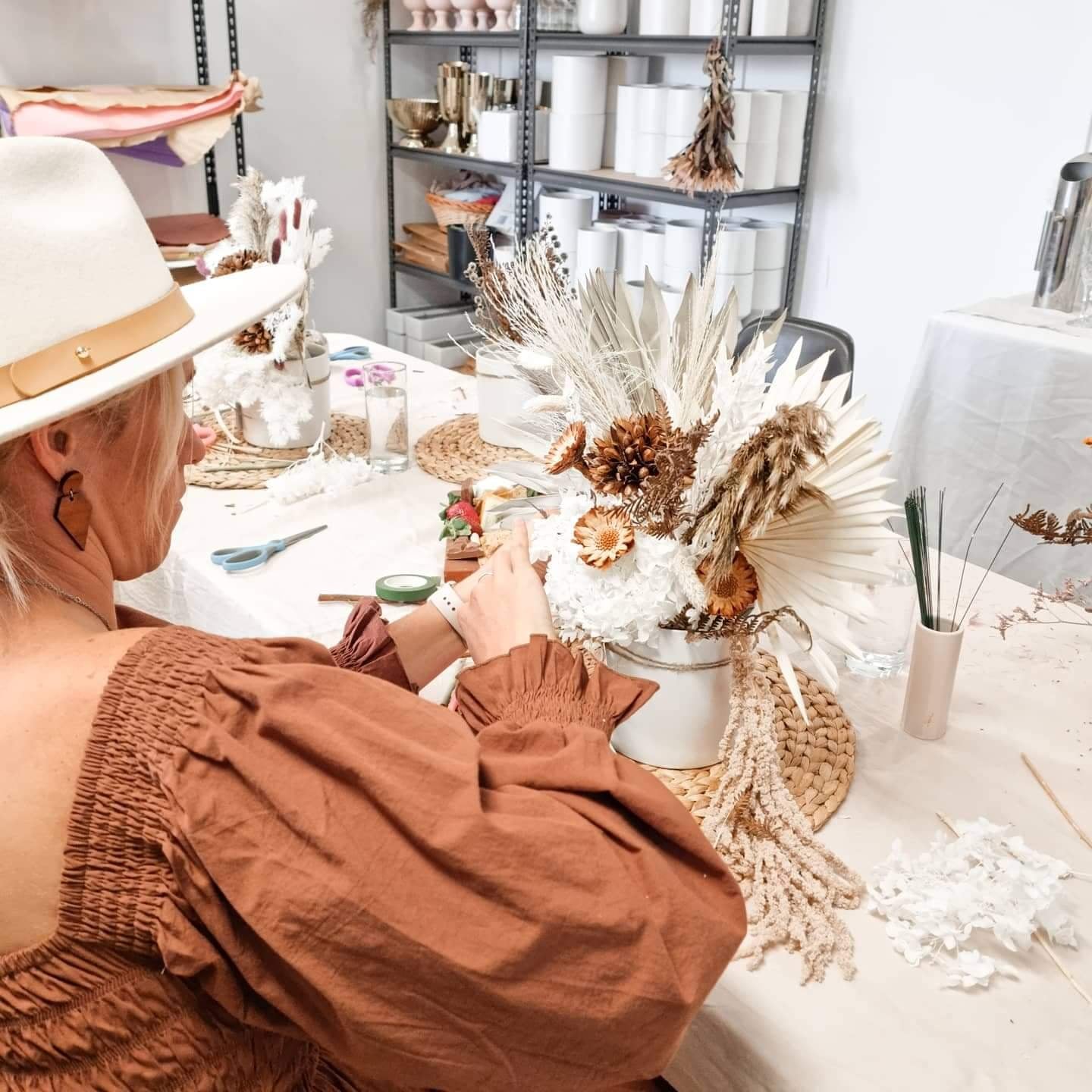 A fun afternoon of creativity!Our dried arrangement workshops are the perfect way for all you flower lovers to spend the afternoon. Enjoy some bubbles and bickies while making your very own dried ...
Read more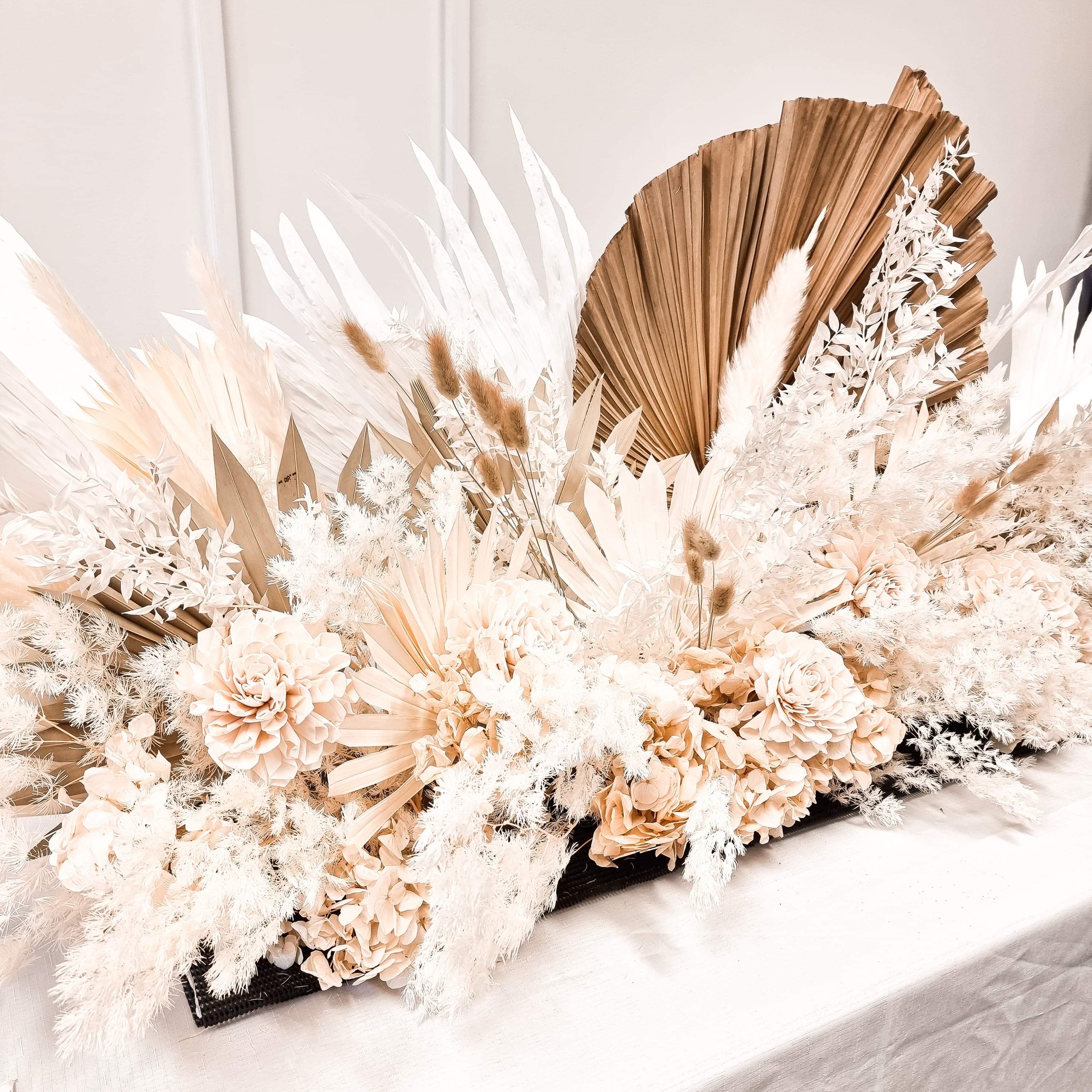 Saying goodbye with forever flowers - A year ago we were approached by the team at Alan Harris Mcdonald's funerals to create a bespoke casket sheath using our everlasting and dried florals rather ...
Read more